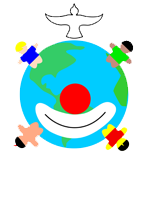 Brinquedo Vivo activities seek to add professionals related to pedagogy, education and communication. To submit your project, interest in participation or exchange experiences, let your contact and send your message below.
The feasibility of traveling exhibitions, recreational areas open to exposure and recreational workshops have media brands, institutions and supporters to be performed. If our mission and interests are aligned with your company, let us know and we will elaborate a joint project. Write us your email and subject in the following fields.
I want to be a Living Toy agent
I want to be a Living Toy supporter


To contribute directly to our project, donations should be deposited in our Paypal account below.
crya@crya.com.br